Your Preferred Choice for All Diesel Engine Parts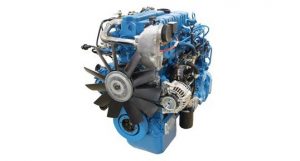 San Antonio Automotive Warehouse Company Inc. has been the leading source for diesel engine parts and repair in the San Antonio area. For over sixty years, we have been the "go-to" place for all your diesel engine part needs. As diesel engine specialists, we service and repair a wide range of diesel and gas engines.
Listed below are some of the services we offer.
Top-Notch Diesel Engine Rebuilding Services
Cummins diesel engines
Industrial engines – water pumps, stage pumps
18-wheeler trucks
Power plants and power units
Pony motors
Stationary engines – water well motors
Bus engines and other diesel engines in different applications
We also provide auto parts for backhoes, buses, motor graders, bulldozers, power plants, and tractors that pull shredders.
At San Antonio Automotive Warehouse Company Inc, we rebuild diesel engines and fix only what is necessary. The diesel engines we remanufacture will always have new parts and we guarantee that the rebuilt engine will be set to factory specifications. Our machine shop is equipped with the latest in advanced machining, grinding, and calibrating equipment. If there is an engine out in the market, our highly skilled professionals can rebuild it. And all our services are covered by a WARRANTY. SPECIFIC?
We are proud that our facility is known for its workmanship and dedication to customer service.
You can breathe easy as we have an ever-growing inventory of new and remanufactured auto parts.
Visit us today to find the parts you require!