Leading Machine Shop Service Provider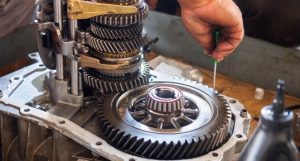 Since 1966, San Antonio Automotive Warehouse is a full service machine shop that has been providing customers superior quality products at reasonable prices. To perform a machine rebuild, the technician needs to have advanced knowledge and skills, and our team has both. Our customers can rest assured that their project is in the hands of capable professionals who are well-trained to handle all kinds of engine rebuilding work. And you can breathe easy as the professionals at San Antonio Automotive Warehouse Company Inc.can provide these services at reasonable prices.
First-Rate Machine Shop Services
Microfinish cylinder heads
Microfinish resurfacing
Thermo cleaning system
Environmentally friendly cleaning methods – we don't use acids
Cast iron piece cleaning
Crankshaft grinding
Head and block resurfacing
Valve jobs and block boring
Foreign and domestic models
Pin fitting
Rod resizing
Flywheel grinding
We will provide you with excellent machine shop service and expert workmanship to ensure you're completely satisfied. If your engine overheats, warps, or goes out of specification frequently, we can rebuild and fix it according to the factory standards. Customer satisfaction is our number one priority.
Visit us today for affordable and quality machine shop services.